The Condair MC model provides low energy humidity control and evaporative cooling to an air handling unit.
A single unit can provide up to 360 Kg./hr of humidification and 245 kW of evaporative cooling to an air stream while operating on less than 100 Watts of electricity. Aside from being cost-effective, Condair MC is also easy to operate.
It incorporates up to three low energy 32W pumps rather than a single large pump. This allows energy consumption proportional to system output, providing up to three-stage control as standard.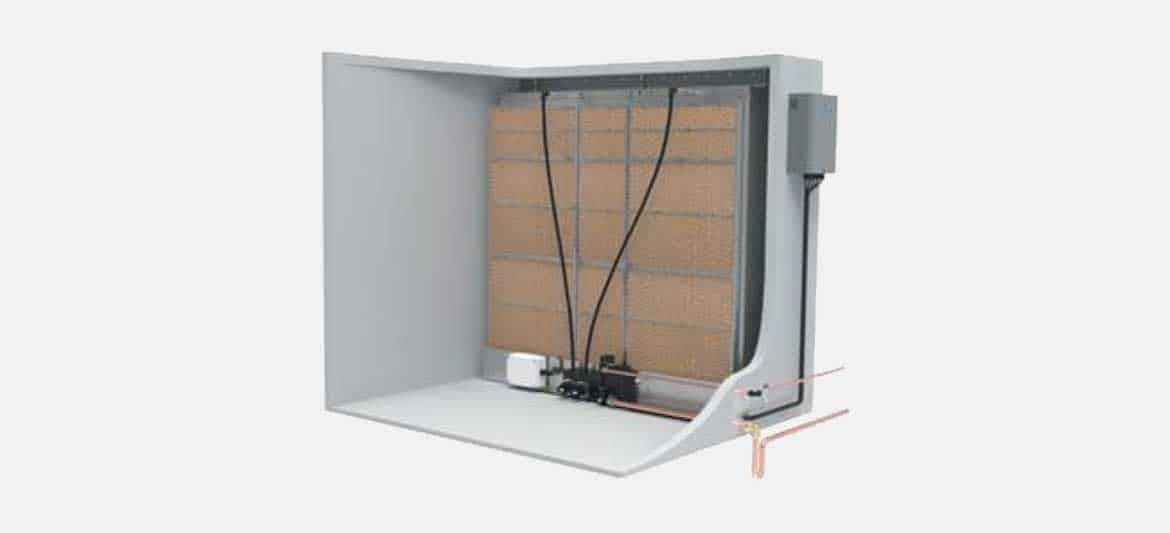 Condair MC Series Evaporative Humidifier Features & Benefits
It offers a fail-safe gravity drain.
Acceptable control signals : 0-10 vDC , 2-10vDC, 4-20mA.
Submerged UV water treatment (optional)
Why Choose Condair MC series Evaporative Humidifier?
Its hygiene features include automated flush and drain cycles, antimicrobial impregnated glass fibre media and optional submerged UV water treatment.
These humidifiers offer long life pumps with magnetic impellers for frictionless motion.
Virtually silent operation alongside extremely long service life.
Low power consumption with up to three-stage control as a standard.
Evaporative cassettes are high quality construction with a 304 stainless steel frame.
It is independently certified to be non-particle releasing and fire-rated Euro Class A2-S2-D0 (UL900).
PCB control panel with LED status, basic fault indication, automatic hygiene cycles is included in the package.