Condair LS Series provide precise humidity control using high-quality stainless steel globe valves that are available in a variety of CV ranges. Paired with spring return electric or pneumatic actuators, the LS Series offers flexibility for many applications.
Steam is distributed through jacketed stainless steel tubes that are available in a variety of dimensions to suit many applications. Jacketed tube distributors offer exceptional value, and feature steam heating to prevent 'spitting.'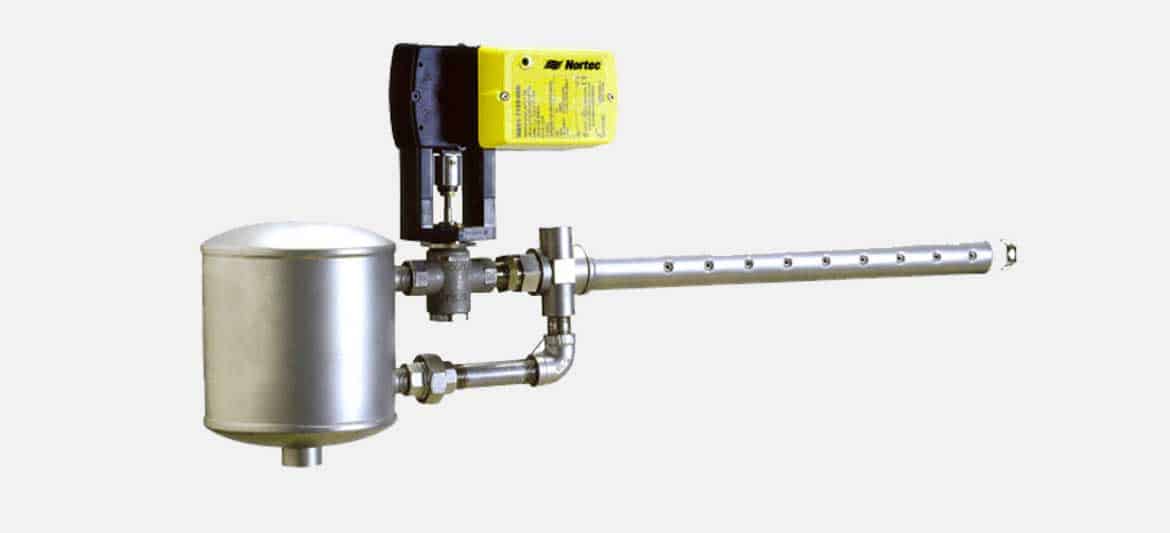 Condair LS Humidifier Features and Benefits
This humidifier has stainless steel steam dispersion tubes that come with steam outlet orifices sized for exact steam output.
Moisture separator ensures only condensate-free steam is discharged in the air stream.
The stainless steel control valve with modulating electric or pneumatic actuators; meters the steam entering the steam dispersion tube(s).
For an energy-efficient operation, condensate from moisture separators is available for recirculation to the boiler.
Tube insulation is available for increased efficiency where required.
It is suitable for clean steam generated using RO, DI or potable water.
Why Choose Condair LS Steam Humidifier?
Condair LS steam humidifiers are a cost-effective humidification solution.
It is available in both single and multiple tube configurations.
For reliable operation; strainer, moisture separator, condensate traps and electric or pneumatic temperature switches are included in the supply.
All stainless steel valves with electric or pneumatic actuators supplied are matched to the humidification duty.