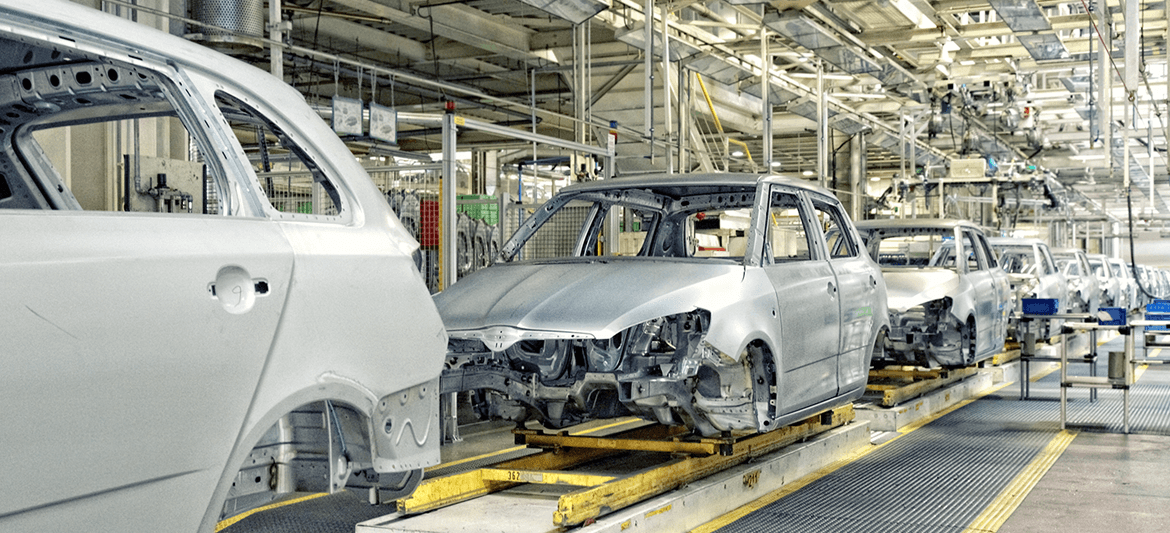 As a market leader in providing innovative technology for humidity control, we offer specially engineered Air Handling systems that help the automotive industry to maintain correct temperature and humidity within a manufacturing or testing facility. Uncontrolled humidity can cause corrosion problems, condensation on automotive parts and painting & coating failures. It can also lead to unreliable testing and environmental conditions. We design air handling systems for process applications in the auto industry that can help improve production efficiency across several key areas such as paint spray booths, engine testing and sanding decks.
We offer a range of products for air treatment in automobile applications to provide correct humidification to the required specification. We also provide custom solutions for unique processes that require humidity control including for applications like engine & brake testing, paint & coating processes, laminating, molding and fabrication processes, car window manufacturing, among others.
Our comprehensive services for automobile applications include:
Design
We start by collating relevant details that help us design the cooling, heating, humidification and dehumidification equipment suitable for your process. Our design is based on ambient conditions, which provides consistent humidity control at optimum temperature throughout the year.
We carry out an extensive site survey to check available utilities and installation feasibility.
The treatment of the air follows Psychrometrics processes depending on the seasonal ambient conditions. Proven control logic is applied for temperature and humidity control.
Complete specifications of equipment are drawn up including the number of rows of cooling coil with circuiting for efficient heat transfer for dehumidification, humidification system design as well as a complete control system. This helps deliver the supply air within acceptable tolerances of temperature and humidity.
Installation
Drawings are submitted for work to be carried out by other agencies.
The installation of the equipment is done by our trained engineers. Our team will also coordinate and guide other agencies working on the project.
Commissioning
Our services include commissioning of the Air Handling Unit, and humidification/dehumidification equipment as the case may be.
We also train the customer's operations and maintenance team showing them exactly how to handle, operate and maintain the equipment.
Maintenance
We offer free technical advice and telephone support to all our clients to resolve any operational issues.
We offer planned maintenance of installed equipment as part of our service.