Condair Esco humidifiers condition the steam by removing condensation and ensures that the steam used for humidity control is dry. It incorporates a ceramic rotary disc valve that offers 0-100% modulation, very close control and prevents the possibility of steam leakage when closed.
The Condair ESCO's patented steam distributors have tiny inner nozzles that draw steam from the centre of the steam lance, where it is at its hottest and driest to prevent condensation or 'spitting.'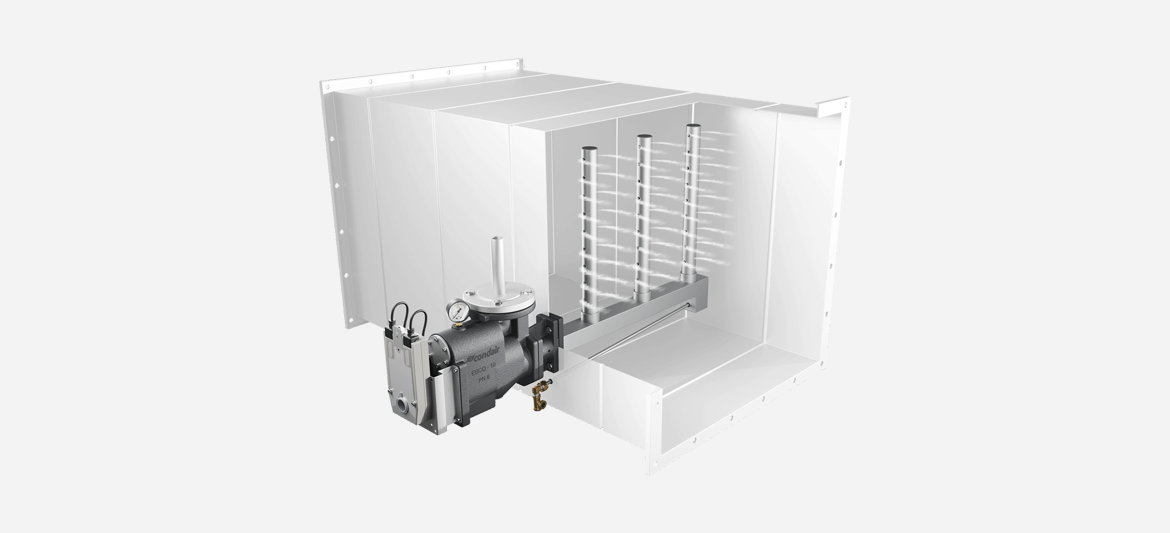 Condair Esco Humidifier Features and Benefits
It comes with stainless steel lances and patented precision nozzles that provide condensate-free steam.
Completely leak-proof rotary disk valve that prevents steam leakage once closed and provides 0-100% modulation.
Strainers and primary & secondary condensate traps are included as standard accessories.
Suitable for instant humidification and short evaporation distance.
It includes a strainer, water separator, steam trap, rotary-disk control valve and rotary actuator in a compact unit.
Why Choose Condair Esco Steam Humidifier?
It is a complete humidifier that includes all necessary accessories required for handling steam.
With a 100% tight ceramic rotary steam valve, you can be assured of precise and accurate humidity control.
It's patented steam lance eliminates the need for pre-heating.